Welcome to our Education page!
Below you will find information about the different kinds of counselors, therapy, services, and accepted insurance coverage.
Therapy, sometimes called counseling, psychotherapy, or talk-therapy, refers to a variety of treatments that aim to help a person identify and change troubling emotions, thoughts, and behaviors.
What can I expect during a therapy session?
In a comfortable, private setting, an individual and a therapist will explore many different important issues, including (but not limited to):
Expression of thoughts and emotions
Behavior patterns
Problem solving
Conflict resolution
Strengths and weaknesses
Individual therapy may be short-term (focusing on immediate issues) or long-term (delving into more complex problems). The number of sessions and the frequency of appointments depends on the individual's situation and the recommendations of the therapist.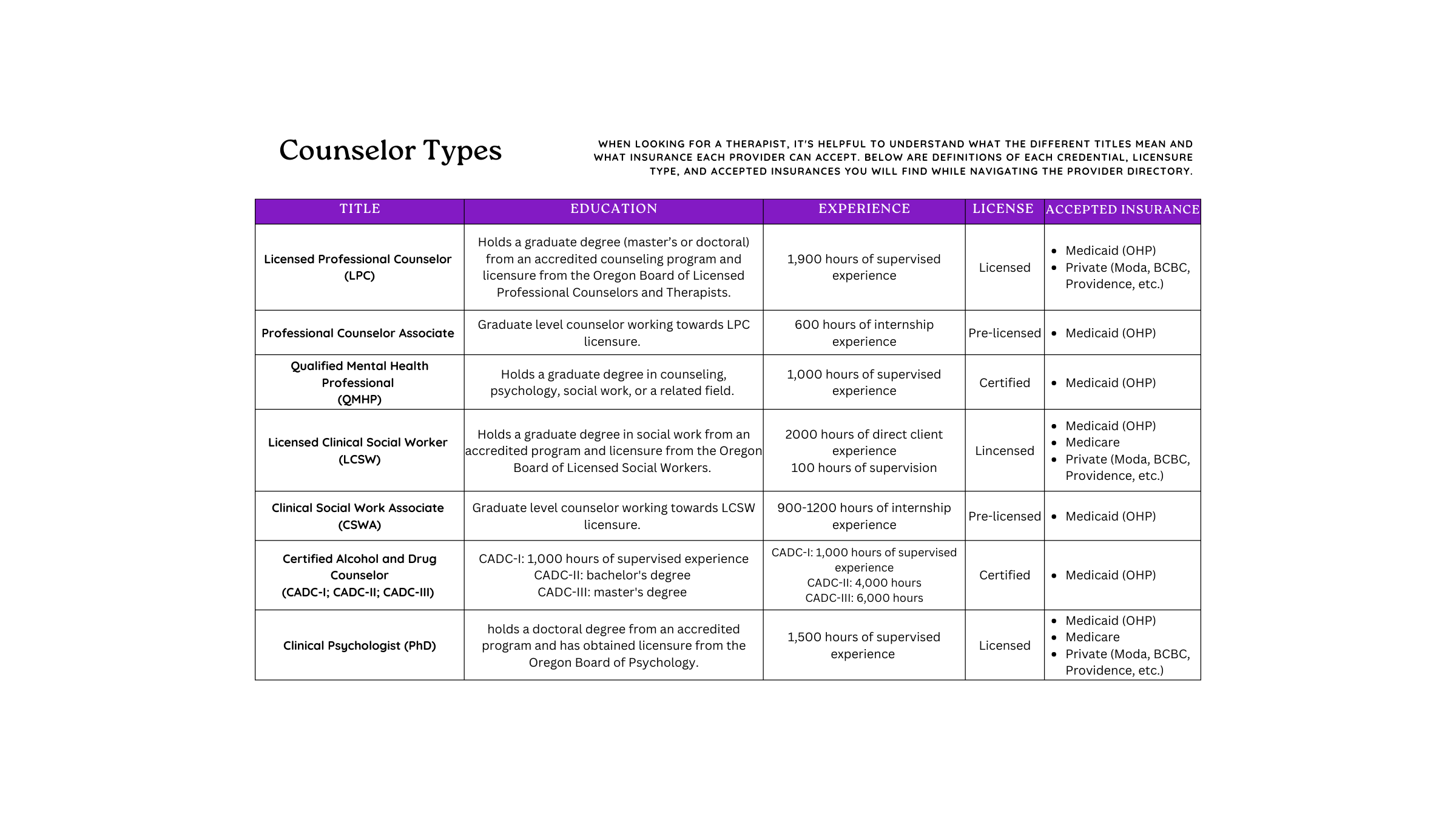 For more information about diagnoses and diagnostic criteria, please visit the Mayo Clinic: